Lyon Carex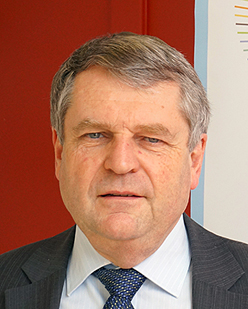 Bernard Sinou, Chairman of Lyon Carex since 2015
THE NEXT HIGH-SPEED EUROPEAN RAIL FREIGHT SERVICE CONNECTED TO LYON-SAINT EXUPERY AIRPORT
The development of e-commerce at an exponential rate and the increasing logic of "time to market" deeply transform the supply chain and lead to a strong increase in express freight's demand beyond the air services. Currently, the carriers' answers mainly remain by using road transport. It is urgent to suggest alternatives to anticipate market developments and environmental and economic constraints.
This is the ambition of Euro Carex, a project based on high speed rail lines to connect airport platforms of major European cities. We want to develop, between these major logistics hubs, routes for freight by high-speed trains.
The basic infrastructure exists. Technical studies have been conducted. A first network between Lyon, Roissy, London, Liège, Amsterdam, and then Germany, can emerge. It will strengthen the dynamic development of these cities and their airport platforms while providing a better answer to the expectations of shippers and their freight forwarders.
Lyon Carex association, founded in 2008, is involved in this project together with existing associations on other platforms. Our aim is to contribute to help companies in the Lyon Metropole and in the Auvergne-Rhone-Alpes region taking full advantage of these new opportunities, while leveraging the strengths of the Lyon Saint-Exupéry multimodal platform.
Salvatore Alaimo, Chairman of Lyon Carex from 2008 to 2014